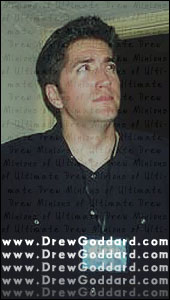 Join the Minions

1-100 101-200 201-300 301-400 401-500 501-600 601-700 VIP Minions

To become a Minion, you must do one of three things: post your desire to Dachelle on the Bronze Beta, e-mail with your member name, or just fill out the form below (the form will take you to a page with ads on it when you click submit. Just hit the back button to come back to the Minions page).

Due to the recent increase in Minion applications, Dachelle will no longer be sending Minion numbers via e-mail. Instead, she will update the Minion list at this site every Thursday - so check back the Thursday after sending in your application for your number (updates may happen more quickly if her schedule allows). If you have consulted the list and still do not have a Minion number, please and she will figure out what tragic fate has befallen your request.
---